Live Receptionist
With a Live Receptionist you no longer have to worry about missing important calls or having no one to answer your office phone when you are not around or if you are in an important meeting.
Virtual Offices are the latest technology in allowing businesses to operate from any location without losing the actual land based office conveniences. By utilizing a Virtual office not only you are cutting expenses dramatically but also they provide most if not all the tools and services that one needs to run a professional and legitimate business. One of these great features is the Live Receptionist, imagine having your own personal live receptionist answering all incoming calls as if she was working directly in your office and transferring it to the phone numbers you have provided, and as far as your client knows the receptionist is just transferring the call to your extension in the office next door.
Live Receptionists give the impression of a well established company and at the same time it gives you a piece of mind that all calls are being answered professionally and no deals can be lost in the shuffle. Virtual Offices give you this service and this peace of mind.
If you look at the monetary advantages you will realize that having a full time receptionist can be very expensive not taking into consideration that you will have to provide an office and a phone number, add all these up and you will find that a Virtual Office Live Receptionist is not even a fraction of the cost, not mentioning all the extra features that are included within a Virtual Office.
For anyone looking to expand or start a business in any specific market a live receptionist can dramatically improve your presence, it will give you the advantage of reduced expenses and the flexibility your business needs so you can be proactive anywhere you are in the world and being sure you will not miss one call or message .
Business Mailing Address
A "local" business mailing address is one of the most important assets your company must posses to have a strong presence anywhere you are looking to do business.
Having a local business address not only gives your clients the confidence that you are truly involved in doing business in their location but it gives a sense of security and it builds your reputation with other local competitors.
Virtual Offices business mailing address service is mostly used for mail and packages that can be forwarded to your desired address or location, this is where the conference rooms come into play, some  virtual office providers have conference rooms so in case you need to have a meeting they are available for you. Conference rooms might have a separate fee that can be charged by the hour and this will vary from provider to provider.
Another positive point for business mailing address is that they are usually located in well established business areas which opens up for better networking and exposure with other local businesses and professionals. Imagine if you need an office in New York, with a virtual office you may have the ability to chose a business address in 5 Avenue, Lexington Avenue or 7th Avenue! different providers may have different locations on each city, just look for the one that fits your business.
The Business Mailing Address Advantage
Business mailing address is a clear advantage of the virtual office service, in the new business world learning and taking advantage of the new technologies is a must but there are certain things and details that we cannot compromise like having a business address or a local business number, but with a virtual office you get the best of both worlds and at the same time it will help you keep more of your hard earned money by cutting expenses and reducing your overhead.
Company Phone Number
Virtual Offices are the latest technology in allowing for businesses to operate from any location without losing the actual land based office conveniences. A company phone number is one of the key services available with a virtual office. Having a local company phone number is essential to your business as this will give the image you require locally and will build the confidence in your customers by giving the impression you are a few blocks away when in reality it could be miles.
Clients can call your local company phone number without you worrying that there is no one at the office to answer the phone. Virtual Offices allow you to connect multiple phones to ring at the same time when someone calls, so whether you are at home or on the road you can have your company phone number connect to both so you don't miss a beat.
As a business owner, chances are you are expansion-minded; therefore, the best way to truly expand into different markets is for you to create opportunities to operate efficiently even when you are physically away from the office. A virtual office local company phone number not only is convenient as one point of contact for your customers but at the same time it is great for your business by giving you the flexibility and efficiency your business needs to keep up with the new business era.
However you look at it, a Local Company Phone Number is a must have when expanding or opening a new business in any particular market. People feel comfortable and confident when dealing with a local businesses, but this should not be a problem when thinking of expenses and staff needed to answer calls to run locally when you have the option of a Virtual Office, most likely you will spend what you already do on one phone bill and get all the office features that are needed to run a professional business.
Company Fax Number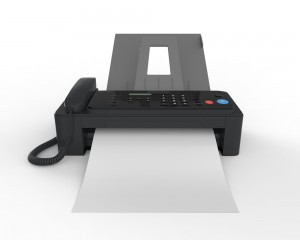 Virtual Offices are the latest technology in allowing for businesses to operate from any location without losing the actual land based office conveniences. A company fax number is one of the services available with a virtual office and is quite important to utilize. Having a company fax number is another source of contact for your business and is just as easy to manipulate virtually as in person.
Clients can use your company fax number from their land based fax machines to transmit documents to you at your virtual office and you can retrieve your documents via email or another electronic basis. You will be able to view your received faxes on your computer or mobile device and manipulate them in any manner you need. They can be printed, faxed to another fax machine, or simply saved for future viewing or within a client folder. Contracts, purchase orders, invoices, bank statements, or any other documents you need can be faxed to you no matter your location.
A company fax number gives another point of contact for your clients and also gives you the option of being able to send a fax while utilizing other virtual office options such as call forwarding or voice mail. You can be on a business call and fax information at the same time just as if you were in an actual office setting. Your documents are scanned or emailed to the virtual fax digitally and sent to a receiving fax machine in the same manner as if you had physically loaded documents into a fax machine at your desk. Your receiver has no idea of your location; they are simply able to receive needed information from you via their fax machine.
The use of a virtual office and the company fax number also saves precious resources of paper and ink. You no longer have to worry about a lack of paper in order to receive faxes, or the expense of ink or toner for a fax machine. Electronic send and retrieval has many perks, and also eliminates the need to purchase a fax machine entirely, saving money for your business. So, a company fax number provided with the Virtual Office can benefit your business tremendously.
Make sure to check the different providers for details on the Company Fax Number service as these may vary from one to another.
Voicemail to Email
With Voicemail to Email services from Virtual Offices, you'll never miss an important message, no matter where you are in the world or what you are doing.
Virtual Offices allows you to move at the speed of business, especially with the Voicemail to Email Service. When you get an important voice message, the message is then sent over to you in a .wav file via email. With many business owners utilizing smart phones or other email alert systems, you'll know right away when you need to respond back to those all-important messages.
Voicemail to Email service allows you to handle business-related concerns no matter where you are. Even when you are in the midst of a meeting or conference, you are alerted right away so that you can follow up on any important calls as soon as you are free. This service helps you to build the confidence of your customers, because you are still able to respond in a timely manner rather than having to alert them that you are out of the office.
As a business owner, chances are you are expansion-minded; therefore, the best way to truly expand into different markets is for you to create opportunities to operate efficiently even when you are physically away from the office. With Voicemail to Email your clients never need to know that you are outside the office and your local presence is not jeopardized whether you're on the other side of town or the other side of the country. That kind of flexibility not only helps your customers to maintain confidence in your business as you grow, it also opens you to limitless possibilities for business growth and expansion.
In today's marketplace, business owners are always looking for ways to expand the scope of their business, constantly adding to your client database and expanding the products and services you offer. However, you want to offer the best possible service while keeping your expenses to a minimum.
Virtual Offices provide business owners all the tools needed to maintain a professional image and Voicemail to Email is one of the key elements, so that you can continue focusing on the success of your business.
Voicemail Boxes
Voicemail Boxes make it effortless to receive and respond to messages from clients and customers at your leisure and convenience. They are a truly essential part of any modern business, no matter how big or small, and greatly increase the day-to-day ease of communications at work.
Voicemail boxes allow people who call your business to leave a message that you can listen to and review at a later time. Just as importantly, voicemail boxes allow you to check your messages from any phone, whether it's a part of the company's system, your personal mobile phone, or any other. Voicemail makes it effortless to stay in touch.
Employees with voicemail boxes are not tethered to their desks, so you don't have to worry about them – or yourself – missing critical calls from new customers or big clients. Users can check their voicemail at any time, so they'll be able to answer important questions wherever they are.
Being able to check voicemal boxes remotely is just as valuable. It allows employees to stay on top of their work at all times, not just while they are at their offices. Out to lunch? No problem. Out at a field site or at an important conference? No problem.
Voicemail boxes also provide value for inter-employee communications. Coworkers can call each other without fear of interrupting important negotiations, since voicemail eliminates the need to immediately drop everything and take a call. And coworkers can listen to the message, then gather whatever information their coworker needs before responding. This kind of asynchronous communication is key to a modern office.
If you run from business from home, voicemail boxes are even more convenient. You'll be able to check your calls from anywhere in the house, or from the grocery store, without fear of missing key information at a critical time.
Voicemail boxes provide many benefits to an office. They increase efficiency and happiness for clients, customers, and employees, and they free up your time by giving you the liberty to respond to calls as necessary and in order of importance, instead of immediately.
Fax to Email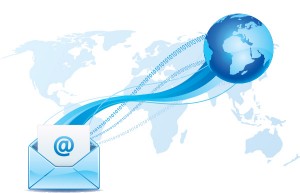 Fax to Email gives you the traditional advantages of fax for your business documents combined with the flexibility of email. Since you can get email on either a computer or smartphone, you have the mobility that modern business relies on for growth. Flexible, mobile solutions that adapt to your changing business needs!
Virtual Offices offer Fax to Email because business owners need it. There are too many times that a signature or diagram has to be sent by fax and you don't have a fax machine available because you are on the road or at a location that doesn't have one. With the Fax to Email service, you will get a PDF file of the fax emailed to you–simple and reproducible without the deterioration of image that a multiple faxing suffers from.
Your business is expanding and your customer base is increasingly mobile. At the same time, you have customers who might be more comfortable with using a fax machine than they are a smartphone. It just makes sense to take the exact reproduction of documents that fax gives you and convert that perfect facsimile to an email format so that you have the best of both.
Now you don't have to pay a fax fee at a hotel or worry about important papers being misplaced at a public machine. Your business data won't ever be lost because you have a backup in your email folder and can print out the information as often as you need to. A Virtual Office gives your business a secure location that is accessible by any internet connection, making your potential market expand while it keeps that 'local' feeling people want…and most people do prefer a local business.
Virtual Office Service Packages vary, make sure your provider includes Fax to Email in yours. The cost of Fax to Email could vary depending on your provider so it is a good idea to go over each service in your package. Many will include this essential in the base price but there could be a small charge for overage if you are expecting a multi-paged document that exceeds a set amount.
Call Forwarding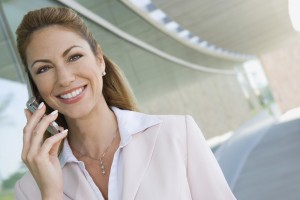 With Call Forwarding (or call transferring) your business is never to far away to take a call.
Virtual Offices offer Call Forwarding to enable you to transfer your main business number incoming calls directly to your specified number, some of these providers will even let you connect 3 or 4 numbers to ring at the same time. In the case that no one is available to answer these calls, Virtual Offices providers will usually give you a voice mail that will in most cases send a notification to you letting you know there is a message waiting for you.
Call Forwarding is a great tool that will enable you to do business in any desired location without having to be physically there, giving you the freedom to take care of business anywhere you are without jeopardizing your local presence with your customers.
Studies have found that people feel safer and are more likely to do business with local companies rather than some business online or that is miles away, this is where Call Forwarding come in handy. Your customers will never know you where 100 miles away on a business trip when they made that call to close the deal!
Virtual Offices call forwarding gives the flexibility business owners are looking for so they are no longer tied down to only one market, imagine the possibilities when it comes to growing your business, these are endless.
The fact is that Call Transferring or Call Forwarding is a must have on any Virtual Office Package, if you are looking to get a Virtual Office Service make sure your provider offers this service and review each individually, some providers offer this service for free in their packages while others may not.