It is a huge decision for a business owner to decide if and when it's time to expand the footprint of his business. There is much work, research and preparation involved for expanding business, not to mention the many options and the expenses. If your business requires a solid local presence to build the confidence of the local consumers while building your business reputation, a Virtual Office is for you.
A Virtual office can help eliminate most of the time consuming legwork, and most of the expense incurred by expanding a business.
How can a Virtual office help with an expanding business?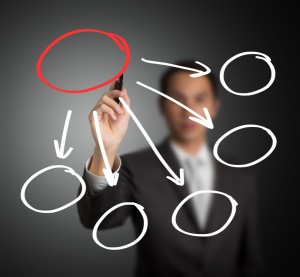 With a Virtual office, there is no need to commit to a long term office rental agreement. This means no wasted time with rental agents going from office site to office site looking for the right fit. No expense incurred by having to purchase office equipment and furnishings, no waiting for the internet and phone service provider to install the services. This in itself is a huge savings by not having to dig into working capital for down payments and required securities. Oh yea, no expense incurred by having to prematurely staff an office.
With the Services of a Virtual office, your business is now local to the area serviced. Most of the companies offer similar Virtual office programs, these programs provide everything needed to successfully operate your expanding business in a new territory.
One of the important services these programs offer but are not limited to is a local business phone number for your company, I know in the service industry, this is very important, a consumer wants to have a local service company responding to their needs.
Some of these programs also include a live answering service, your own personal live receptionist answering all incoming calls and transferring them to the phone numbers you provide or taking messages for your business through your personal voice mail box.
Another highlight of a virtual office service for the expanding business is that they include a local Business Mailing Address, this is a very important asset that gives your business a strong presence where you are doing business. This gives consumers a sense of security when the do business with you. Your "local address" should be included on your billing and estimate paperwork as well as included in your local advertising campaign.
Virtual Office programs also may include, Company fax numbers, call forwarding, Voice mail boxes and voice mail to email to name a few. Make sure you check with each individual provider as the features may vary from one to another.
If you are looking to expand your business do the research, take a hard look at the advantages a Virtual office can have over actually renting an office. Most important, compare the services and programs Virtual office providers offer, you will notice prices, services and  term of contracts will vary. Make no mistake about it, the convenience and investment savings of a Virtual office for an expanding business is a smart and effective option.