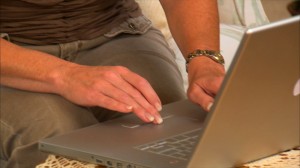 Virtual offices let business owner's work from home while having the professional image which comes with a professional office. You get all the advantages of having a "real" office with all the benefits of working from the comfort of your own home.
There are major benefits to having a virtual office if you are a home based business; some of these benefits are actually a necessity
With a Virtual office, a professional receptionist will answer all calls using your company name just like in a real office. You won't worry about missing important incoming calls from your clients and hot prospects. A receptionist in a virtual office will screen your calls so you only receive calls related to your business, when you're unavailable, your receptionist will take all your messages and respond to clients as per your instructions. This gives your home based business a professional and valued advantage. This gives you the benefit of having a receptionist to pick any calls you might miss.
A virtual office is a great solution for professionals who sometimes travel.
Businessmen that may travel regularly to meet new or potential clients mostly work from hotel rooms. They need the advantages that come with having a virtual office. Some companies that offer a virtual office also have locations throughout the country, this gives you the opportunity to rent an office or conference room where you can meet clients in a real conference room or office and they will have a professional address to use for any business correspondence. If the company you contract your virtual office with offers daily office rentals and conference rooms your virtual office will allow people with home based businesses weather traveling or not to meet prospects and clients in a professional conference room and not in a coffee shop. This instantly adds professionalism to your business. You have access to the conference rooms for however long you like. You can also give your presentations in a professional business environment. In addition, having a virtual office gives you an easy way to get an address in another state or in a different part of your state without paying for an office. This allows you to expand your business in new markets while saving you from incurring any additional costs.
Anyone with a home based business knows that some distractions are unavoidable. With distractions come delays and loss of focus, this can mean the difference of landing a client or not. With a virtual office you have the option of hiring a fully furnished office where you can focus and work on your most important projects away from the distractions.
If you own a home based business or are planning on starting one, a virtual office is a must. When Apple was starting out in 1976, Steve Wozniak and Steve Jobs worked in a garage while their calls were answered by a professional receptionist in a virtual office leaving them free to concentrate on their business needs and the solutions.
If you have any comments or additions to our blog please let us know below, we would love to hear from you!