Virtual Offices can be a great solution for any Home based business looking for a professional image and assistance with daily operations as well as any existing business looking to expand or a budget conscious start up.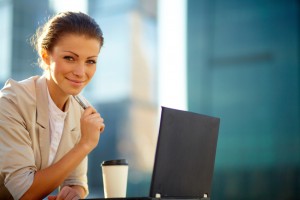 There are many Virtual office companies offering services designed to assist businesses with solutions to daily operational tasks, the trick is finding the one that suites your business needs.
First question should be, is a Virtual office right for your business?
If you are a home based business owner wanting to have the professional image of a business office, a virtual office is a valuable option for you. If you're not sure there is a need, here are just some of the services Virtual office providers offer, decide if your business can utilize any or all the services offered and think about how your business would benefit from services provided by a Virtual office.
Local Phone Number
A virtual office provider will secure a business phone number for your company. Having a local business phone number helps build credibility, a virtual office local business phone number not only is convenient for your clients point of contact but it keeps your business separate from your personal communications you are not using your personal mobile or home  phone number to conduct important business.
Live Receptionists
A virtual office service provider may also offer a professional live receptionist answering your calls, taking messages and forwarding them to you accordingly, no more missed calls, no more rushed callbacks. Your office phone is answered and responded to in a timely and efficient manner.
Local Business Address
A Virtual office program also supplies your business with a "local" business mailing address; this is an important asset to any business, not only does it give your business the appearance of having a strong local presence but it also gives your clients the confidence of working with a company built on a solid foundation.
The featured services mentioned are only a part of the services offered by most Virtual office providers; there are many more benefits to having a virtual office including the value attached to the price.
Virtual Offices providers offer many different business services. All the services offered provide you with the tools you need to keep you focused on operating a successful business without having to worry about the daily back-end operations.
With Virtual Office service providers, services will vary from one to another. Once you realize a Virtual office may be the best option for your business needs, do your research, compare offerings and find the one that best fits your business.